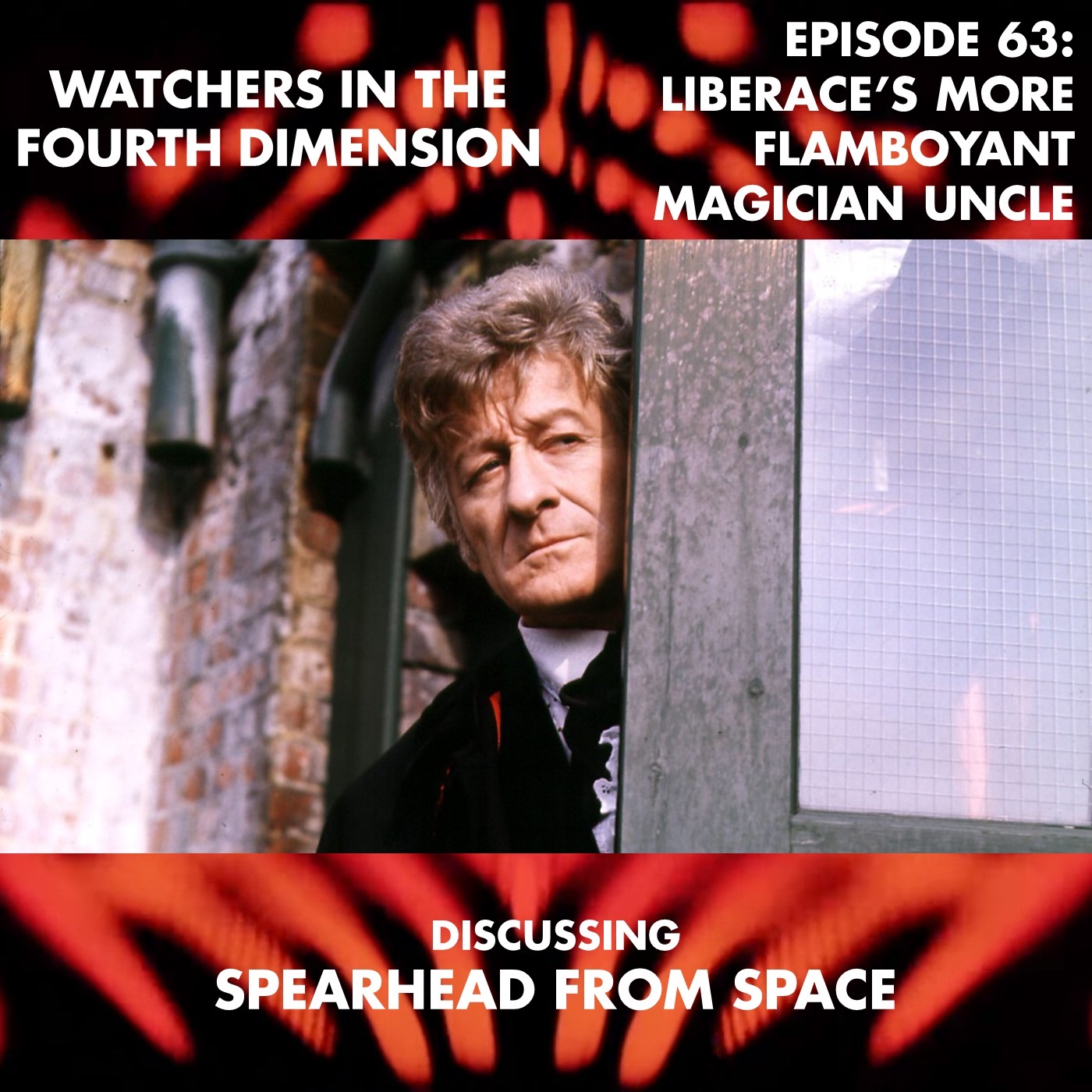 We're back - in glorious colour(!) - as we kick off the Pertwee-era with the very highly regarded Robert Holmes standard Spearhead from Space. Will the Watchers find this story as good as fan opinion would have it? Well, we're hardly going to spoil that in this blurb, are we!? That said, there is a treat in store for anyone who enjoys Julie's singing!
During the episode, Anthony ponders the potential for profane language from the UNIT troops, Don talks about how Robert Holmes introduces new lore to the show just to avoid potential plot holes, Reilly discovers his love of the new Doctor's watch, and Julie fixates on yellow phones. The entire team enters into a love fest over Liz Shaw's skepticism.
If you would like to watch along with us, this story is available for streaming at both Britbox US (http://www.britbox.com/) and Britbox UK (http://www.britbox.co.uk/). If you're a little old fashioned (like Anthony), you can get it on physical media from both Amazon US (https://amzn.to/2Um8Ez9) and Amazon UK (https://amzn.to/3z6nM2q).
Other media mentioned in this episode:
Finally, you can also follow us and interact with us on various forms of social media - Facebook, Instagram, and Twitter. You can also e-mail us at watchers4d@gmail.com. If you're enjoying this podcast, please subscribe to the show, and leave us a rating or review.