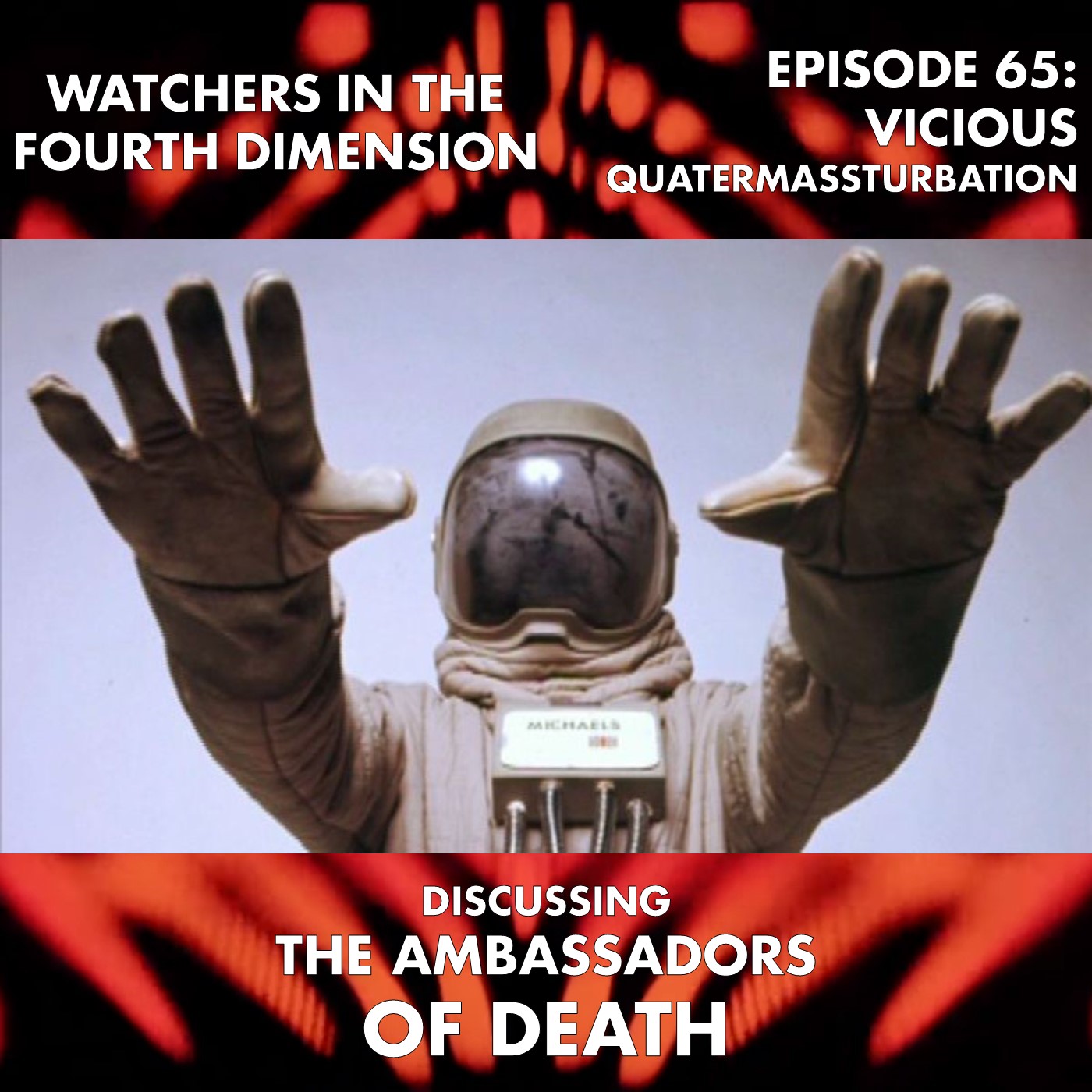 This episode, it is our Moral Duty™ to take Quatermass homage to the extreme, engaging in some "Vicious Quatermassturbation" as we discuss The Ambassadors OF DEATH! It's time for incompetent military forces (possibly including murdering scientists?), conspiracies, and plenty of model sequences!
Over the course of the episode, Don talks miraculously disappearing accents, Reilly finds that he's unable to say "Taltalian", Anthony gets nostalgic about UK Gold, and Julie laments the general lack of women on screen. The entire team discuss this serial's rather inconsistent usage of plot-selective radioactivity (or is it actually just good ol' Whitakerian static electricity?).
If you would like to watch along with us, this story is available for streaming at both Britbox US (https://www.britbox.com) and Britbox UK (https://www.britbox.co.uk). If you're a little old fashioned (like Anthony), you can get it on physical media from both Amazon US (https://amzn.to/3g5U0n8) and Amazon UK (https://amzn.to/2VVBBTh).
Other media mentioned in this episode:
Finally, you can also follow us and interact with us on various forms of social media - Facebook, Instagram, and Twitter. You can also e-mail us at watchers4d@gmail.com. If you're enjoying this podcast, please subscribe to the show, and leave us a rating or review.