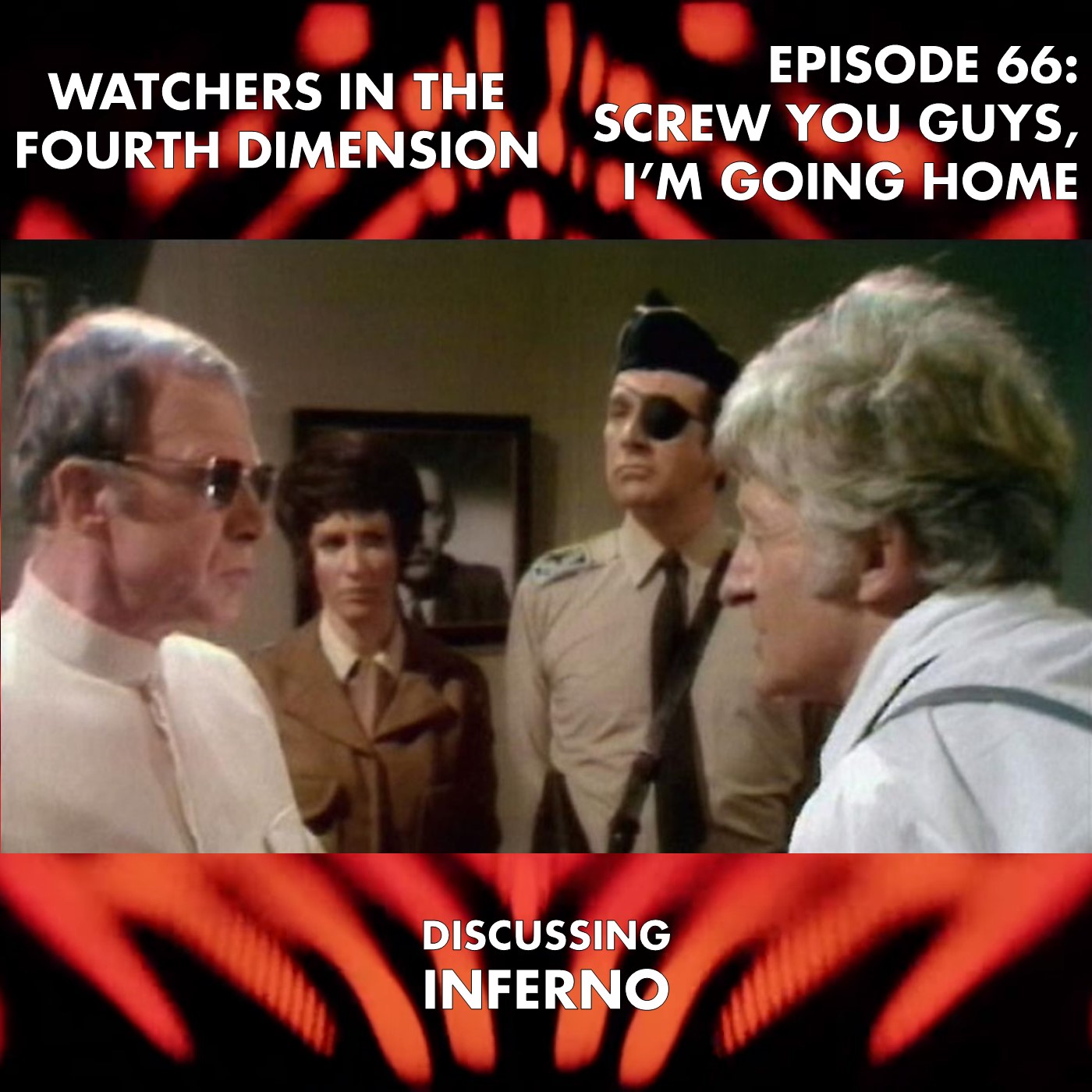 We're turning into green werewolves and bringing on the apocalypse, as we tackle a much-loved Pertwee classic in the shape of the one-and-only Inferno! Will the team unanimously love this one, or as the season finale will it be true to form, consistent with the rest of the Season 7 seven-parters, with the Watchers split on their opinions?
Over the course of the episode, Julie ships Greg and Petra, Anthony ships Stahlman and the drillhead, Don complains about the return of his least favourite Doctor Who trope – the bad boss, and Reilly becomes obsessed with the prospect of green demons. The crew discuss the morality of not saving everyone's parallel universe doppelgangers.
If you would like to watch along with us, this story is available for streaming at both Britbox US (https://www.britbox.com) and Britbox UK (https://www.britbox.co.uk). If you're a little old fashioned (like Anthony), you can get it on physical media from both Amazon US (https://amzn.to/2XUlvdl) and Amazon UK (https://amzn.to/3koirNV).
Other media mentioned in this episode:
Finally, you can also follow us and interact with us on various forms of social media - Facebook, Instagram, and Twitter. You can also e-mail us at watchers4d@gmail.com. If you're enjoying this podcast, please subscribe to the show, and leave us a rating or review.