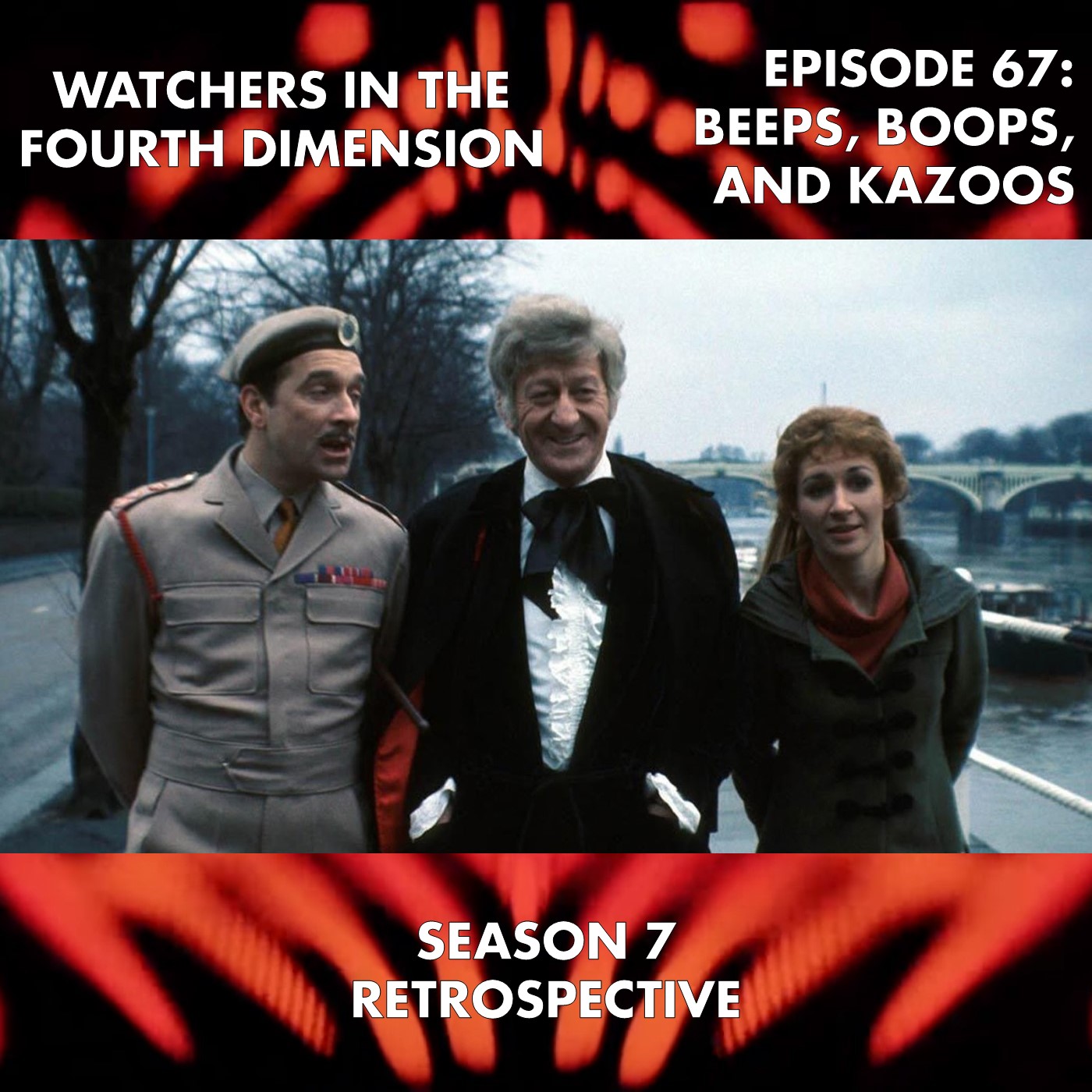 Wow! Another season down, and this one has been wrapped up so soon – so, naturally, we're embarking on our now-obligatory season retrospective. Season 7 was the beginning of a new era for the show – new Doctor, Earthbound storylines, and the consistent involvement of UNIT. What do the Watchers think of this brave new era – does the change in format pay off, or is it just Quatermass in Doctor Who cosplay?
Along the way, Reilly feels a strong need to act on his MORAL DUTY, Julie finds a way to talk about Jamie (even though he's not in this season), Anthony comes up with a way to turn the show into Sliders, and Don espouses his love for Professor Stahlman. The entire crew repeatedly slate the music from Doctor Who and the Silurians.
Other media mentioned in this episode:
As usual, you can also follow us and interact with us on our social media accounts - Facebook, Instagram, and Twitter. You can also e-mail us at watchers4d@gmail.com. If you're enjoying this podcast, please subscribe to the show, and leave us a rating or review.