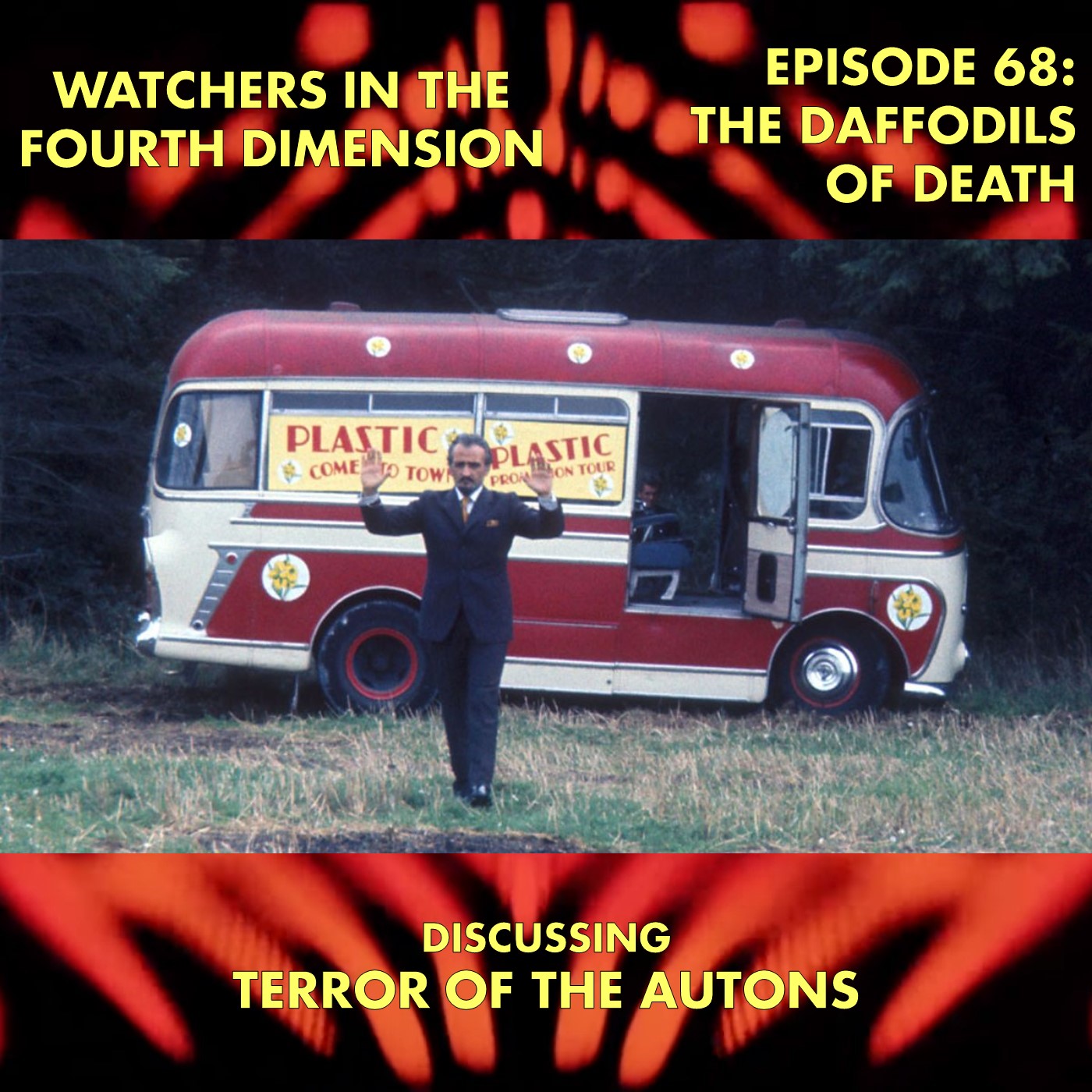 We kick off an exceedingly Masterful new season of Doctor Who, as the one and only Robert Holmes is once again called in to helm another soft-reboot with Terror of the Autons! Join us as we discuss the introduction of one of the show's iconic villains, the return of the Autons, and some of the most unnecessary special effects the show has seen to date!
During the episode, Don fixates on the digestive impact of eggs, Reilly ponders the increasingly antagonistic dynamics between the Brigadier and the Third Doctor, Julie confronts her fear of creepy dolls, and Anthony goes on a tangent about the rank structure of the British military. The whole crew find themselves concerned by the Doctor's tempestuous attitude throughout this story.
If you would like to watch along with us, this story is available for streaming at both Britbox US and Britbox UK. If you're a little old fashioned (like Anthony), you can get it on physical media from Amazon US as a standalone release (https://amzn.to/2XrV92b) and Amazon UK as part of the Mannequin Mania boxset (https://amzn.to/3lBeEh4).
Other media mentioned in this episode:
Finally, you can also follow us and interact with us on various forms of social media - Facebook, Instagram, and Twitter. You can also e-mail us at watchers4d@gmail.com. If you're enjoying this podcast, please subscribe to the show, and leave us a rating or review.