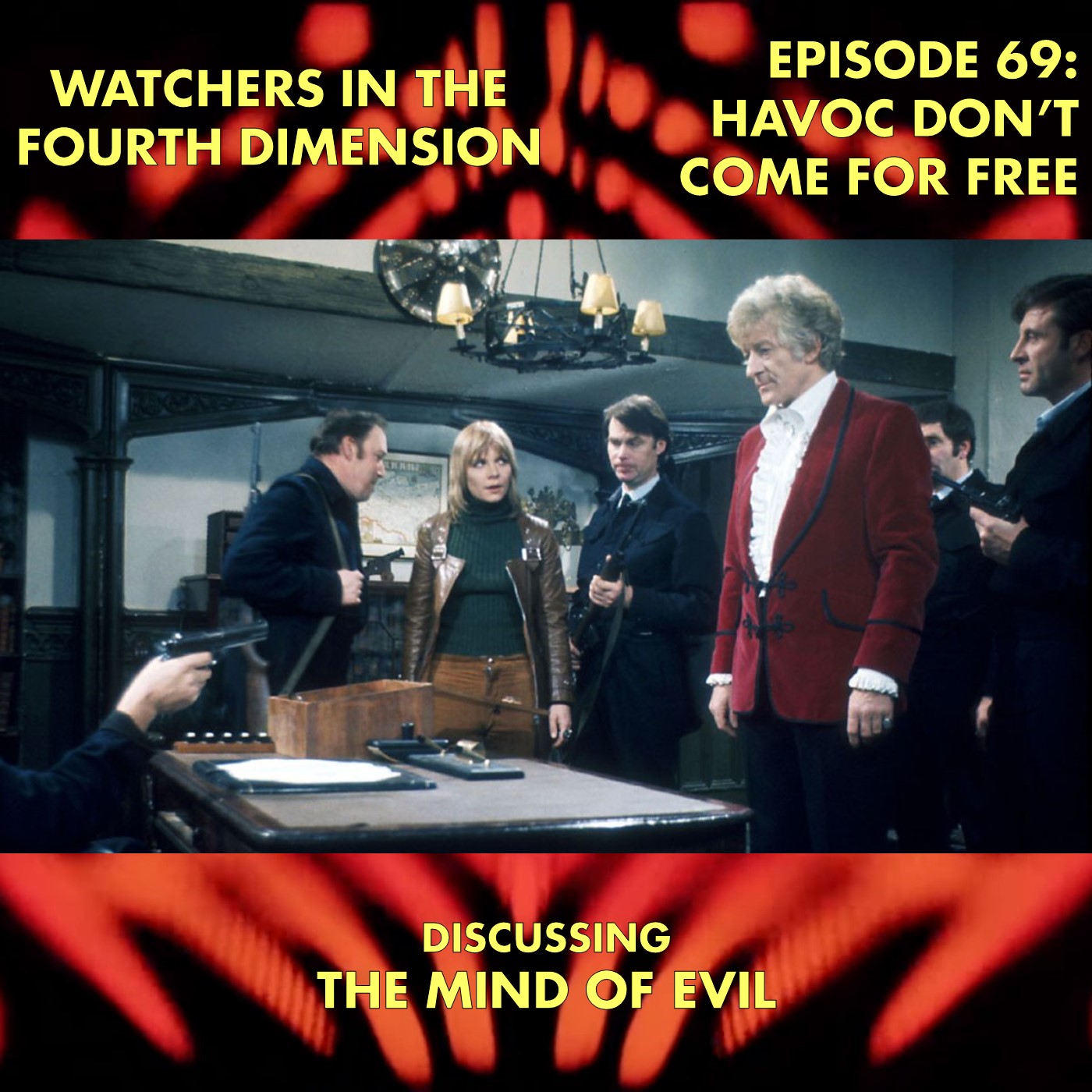 Peace conferences! Lobotomy by alien brain parasite! Prison takeovers! Chemical missile theft! More disguises! It's all in a day's work for the UNIT folks, as we discuss The Master's second outing on Doctor Who in The Mind of Evil.
Over the course of the episode, Reilly finds himself a new favourite member of the UNIT team, Julie plays Yates off against Benton, Anthony questions why UNIT are on security duty for a peace conference, and Don is pleased at the avoidance of the "horrible boss" trope. As a group, we discuss whether or not this serial displays racism towards the people of China.
If you would like to watch along with us, this story is available for streaming at both Britbox US and Britbox UK. If you're a little old fashioned (like Anthony), you can get it on physical media from Amazon US (https://amzn.to/3uSsgsp) and Amazon UK (https://amzn.to/3Alr4Pv).
Other media mentioned in this episode:
Finally, you can also follow us and interact with us on various forms of social media - Facebook, Instagram, and Twitter. You can also e-mail us at watchers4d@gmail.com. If you're enjoying this podcast, please subscribe to the show, and leave us a rating or review.