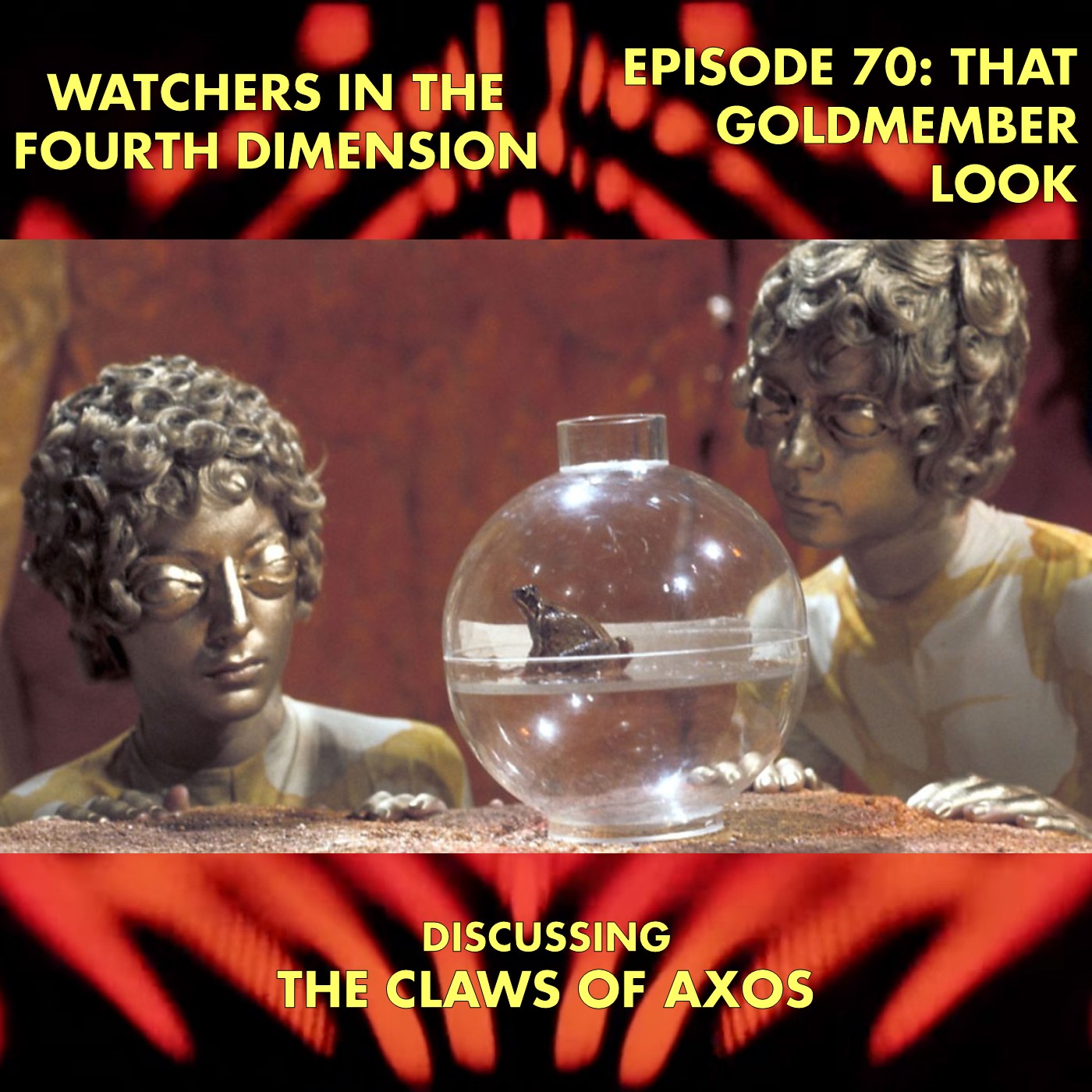 Watchers calling Earth... Request immediate listening… Watchers calling Earth… it's a new episode of Watchers in the Fourth Dimension! And this episode, we're discussing the most psychedelic, the most glam story so far, as we tangle with The Claws of Axos!
During the episode, Anthony takes pity on the story's comedy yokel, Reilly ponders the optimal distribution strategy for Axonite, Don questions the Master's latest disguise, and Julie gets concerned about the way that classified information is handled. The whole team find themselves loving the incompetence and idiosyncrasies of the resident bureaucrat, Mr. Chinn!
If you would like to watch along with us, this story is available for streaming at both Britbox US and Britbox UK. If you're a little old fashioned (like Anthony), you can get it on physical media from Amazon US (https://amzn.to/3oI3Tg5) and Amazon UK (https://amzn.to/3BrnHb5).
Other media mentioned in this episode:
Finally, you can also follow us and interact with us on various forms of social media - Facebook, Instagram, and Twitter. You can also e-mail us at watchers4d@gmail.com. If you're enjoying this podcast, please subscribe to the show, and leave us a rating or review.