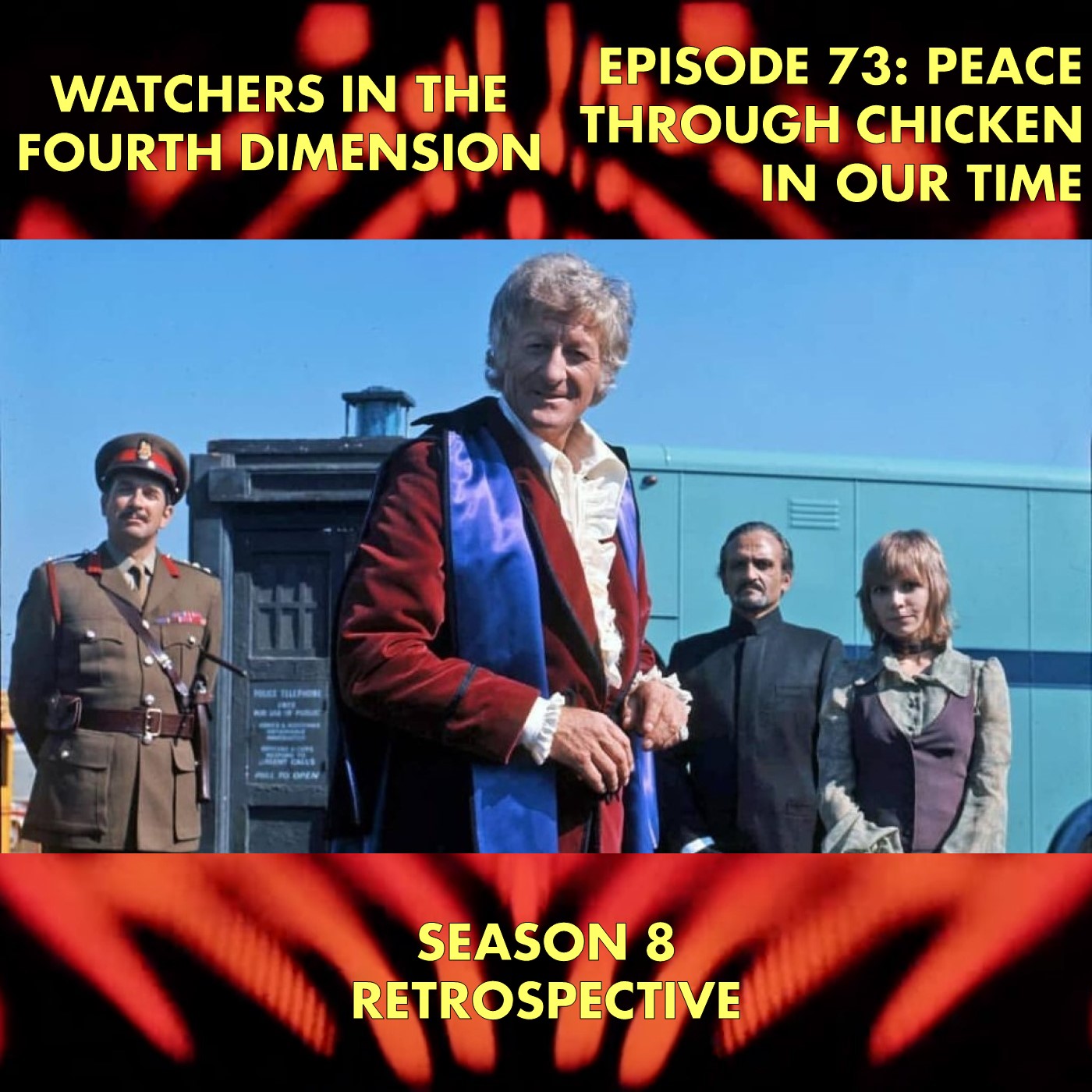 We're finding it tough to believe that we're already done with another season! And what a Masterful one Season 8 has been. Literally full of the Master! With that in mind, it's time for our customary season retrospective, as we look back on the height of the UNIT Family™, Roger Delgado's superb turn as everyone's favourite villainous Time Lord, and even a long-awaited jaunt away from Earth!
During the episode, Anthony confesses his love of Mr Chinn (Legend of Politics) and his chicken drumstick, Julie steadily loses patience with Anthony's nonsense, Don aligns his musical opinions to those of Julie, and Reilly finds himself growing increasingly frustrated with the amount of gunfights. The entire team find themselves more united than ever before in their opinions of a full season.
Other media mentioned in this episode:
Finally, you can also follow us and interact with us on various forms of social media - Facebook, Instagram, and Twitter. You can also e-mail us at watchers4d@gmail.com. If you're enjoying this podcast, please subscribe to the show, and leave us a rating or review.