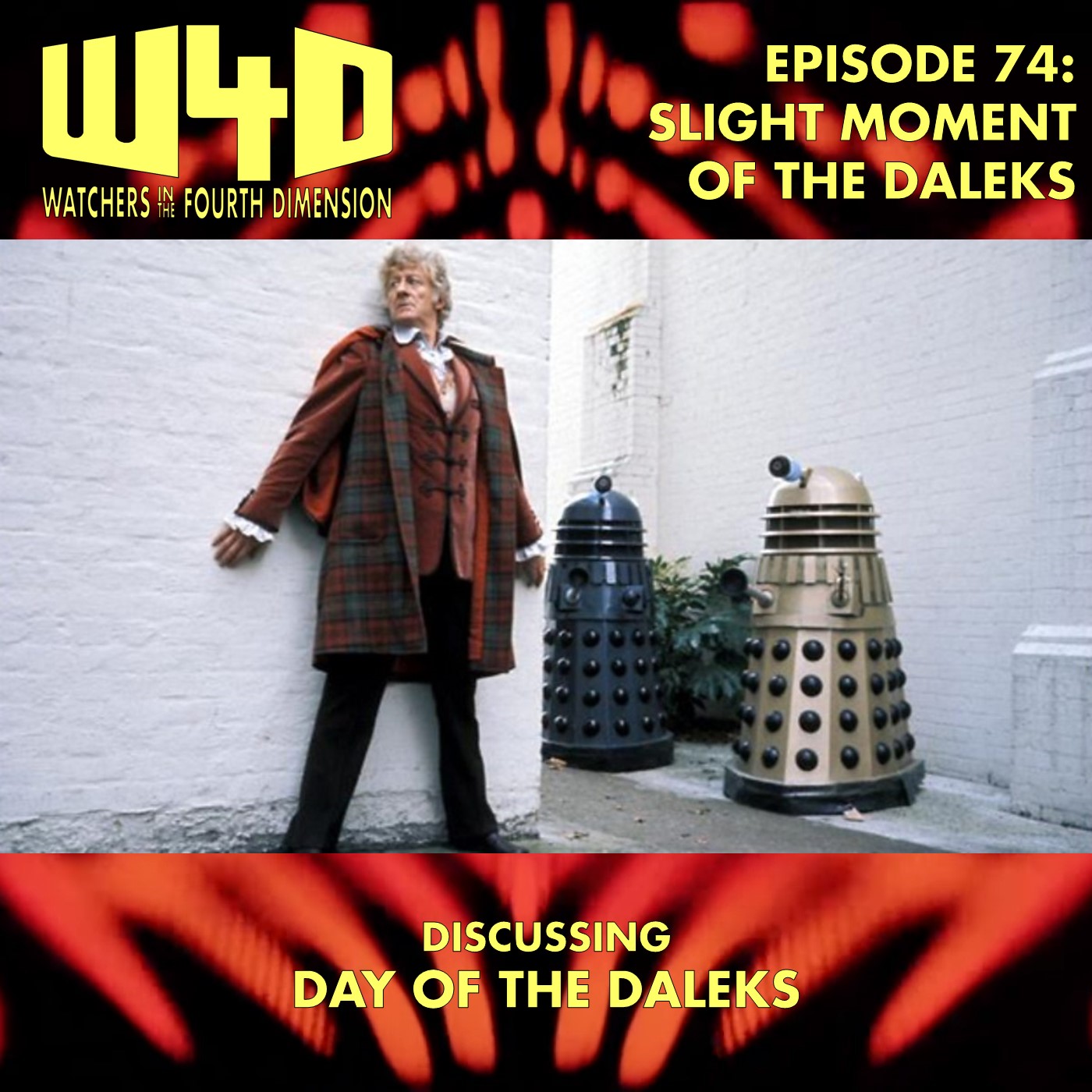 It's guerillas, gorillas, and Daleks, as we kick off Season 9 with Day of the Daleks - a tale of peace conferences, dystopian futures, and bootstrap paradoxes. Will this be the season where the Third Doctor finally comes into his own, or will we continue to struggle with his bad attitude? And will the Production Team finally give poor Jo something to do again!?
Over the course of the episode, Julie sets a new record for losing her patience with the lads, Anthony redefines UNIT's remit, Don goes above and beyond on the assignment and watches two versions of the story, and Reilly espouses his "Law of the Conservation of Dickery." The entire team discuss their delight at how much improved the Doctor is after Season 8 – but will it continue?
If you would like to watch along with us, this story is available for streaming at both Britbox US (http://www.britbox.com) and Britbox UK (http://www.britbox.co.uk). If you're a little old fashioned (like Anthony), you can also get it on physical media from Amazon US (https://amzn.to/3GuIJrt) and Amazon UK (https://amzn.to/3DH92ZB).
Other media mentioned in this episode:
Finally, you can also follow us and interact with us on various forms of social media - Facebook, Instagram, and Twitter. You can also e-mail us at watchers4d@gmail.com. If you're enjoying this podcast, please subscribe to the show, and leave us a rating or review.