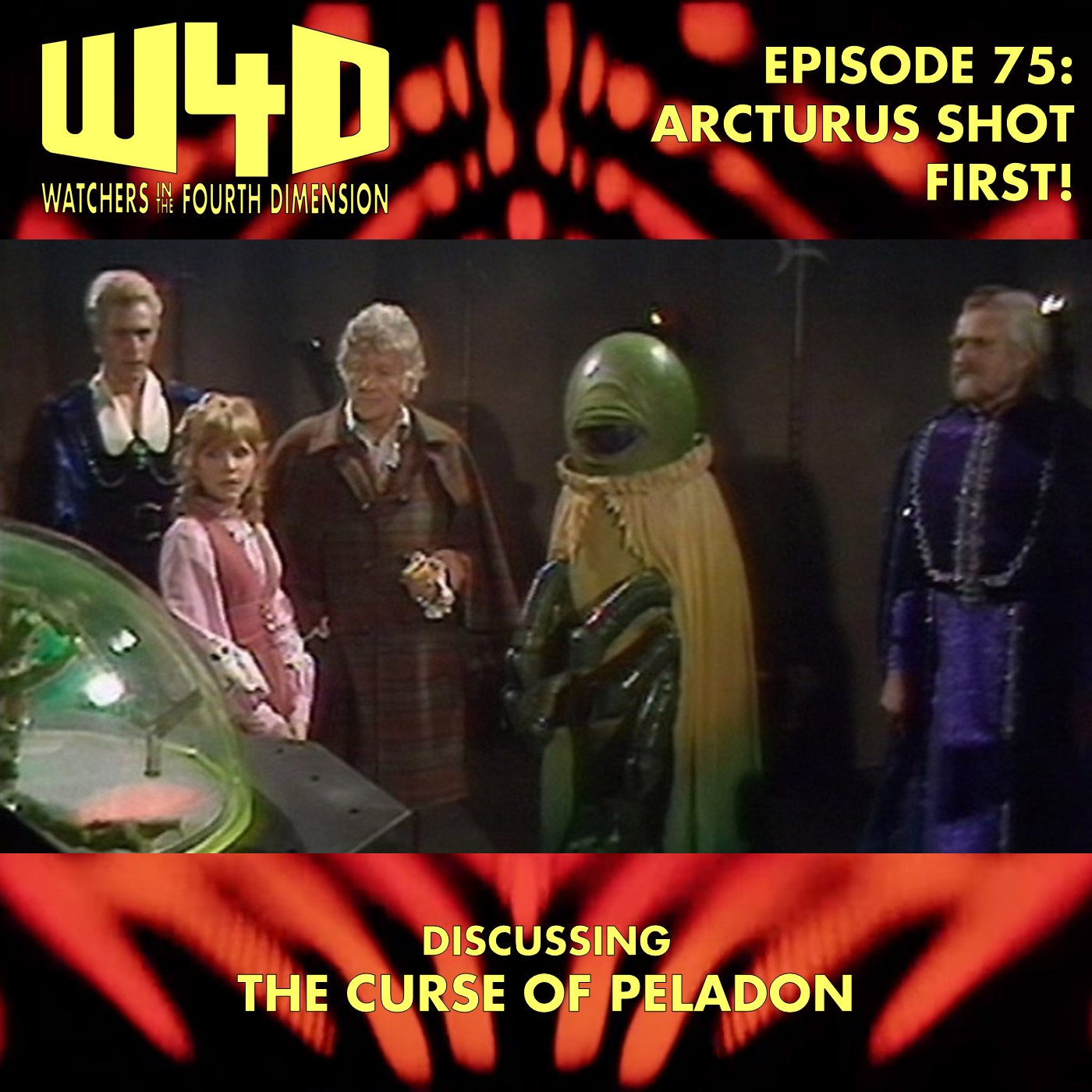 We're off to an alien planet for the first time in Season 9, in The Curse of Peladon, as we head to Peladon, where there's a bit of a kerfuffle on whether or not the planet should join the Galactic Federation. We talk politics, giant green phalluses, obvious villains not being that villainous, and the continually evolving kinder, gentler Third Doctor!
Over the course of the episode, Don expresses his love for Arcturus (the most metal-looking creature to date in the show), Julie finds Jo's sneezes adorable, Reilly gets excited over model shots, and Anthony once again wonders if Jo realizes that she's bearding for Yates. The entire crew find themselves loving the nostalgic notes of the serial.
If you would like to watch along with us, this story is available for streaming at both Britbox US (http://www.britbox.com) and Britbox UK (http://www.britbox.co.uk). If you're a little old fashioned (like Anthony), you can also get it on physical media from Amazon US (https://amzn.to/34fOrQ7) and Amazon UK as part of the "Peladon Tales" box set (https://amzn.to/3JB19cg).
Other media mentioned in this episode:
Finally, you can also follow us and interact with us on various forms of social media - Facebook, Instagram, and Twitter. You can also e-mail us at watchers4d@gmail.com. If you're enjoying this podcast, please subscribe to the show, and leave us a rating or review.