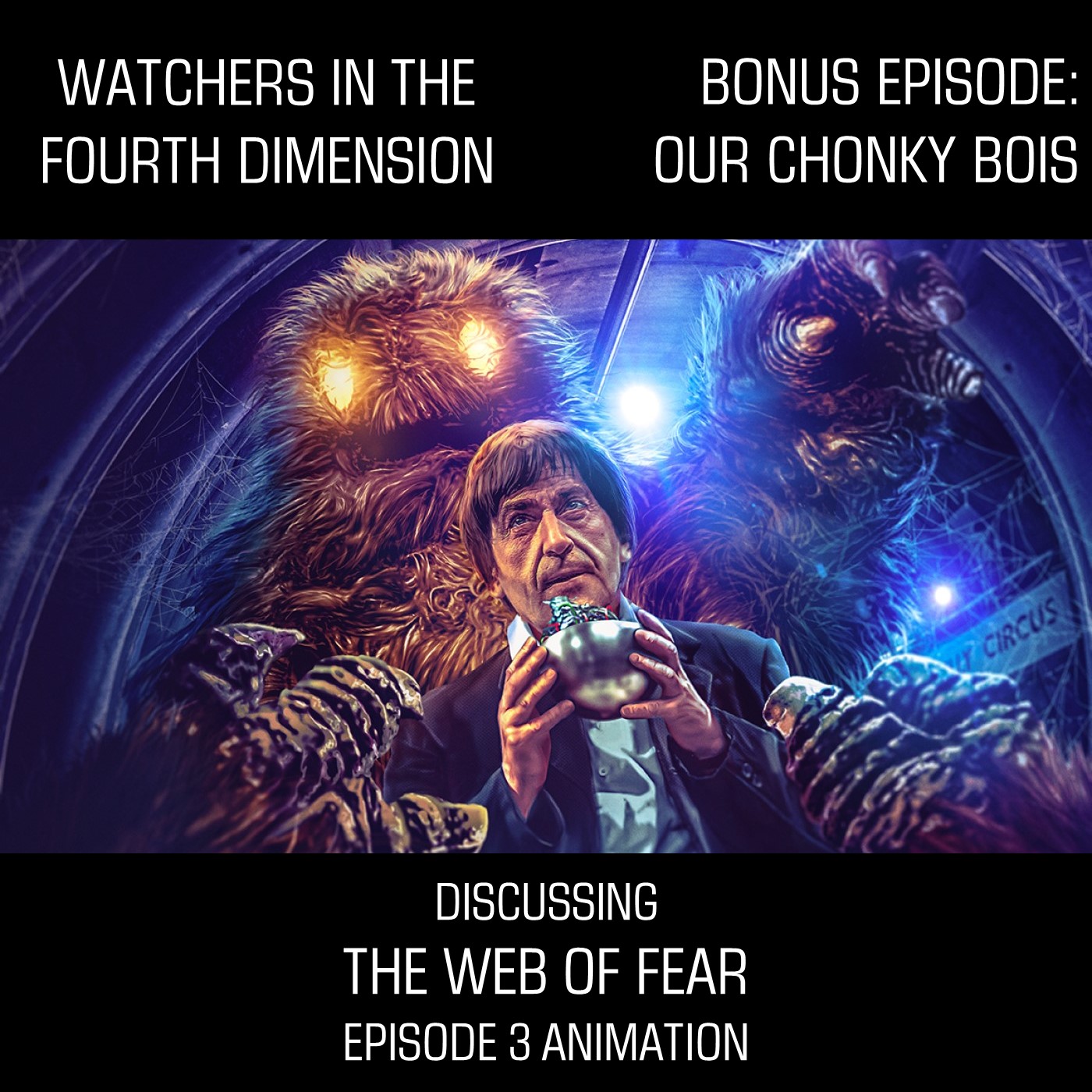 It's another bonus episode of Watchers in the Fourth Dimension, as the crew discusses the recent animation of The Web of Fear, Episode 3!
In our discussion, we ponder the key questions – what did we all think of the new animation style? Does it adequately fill the gap in the story? How does the animation compare to other releases? And would we want to see more of this animation style?
If you would like to watch along with us, this animation is sadly not yet available to stream. However, you can pick it up on The Web of Fear – Special Edition DVD, available from Amazon US (https://amzn.to/3DfOffK) and Amazon UK (https://amzn.to/3ajABMd)
If you'd like to listen to our thoughts on the whole story, you can hear them in our 48th Episode, Chonkers 2: Electric Boogaloo, when we originally discussed this story.
Other media mentioned in this episode:
As usual, you can also follow us and interact with us on our social media accounts - Facebook, Instagram, and Twitter. You can also e-mail us at watchers4d@gmail.com. If you're enjoying this podcast, please subscribe to the show, and leave us a rating or review.