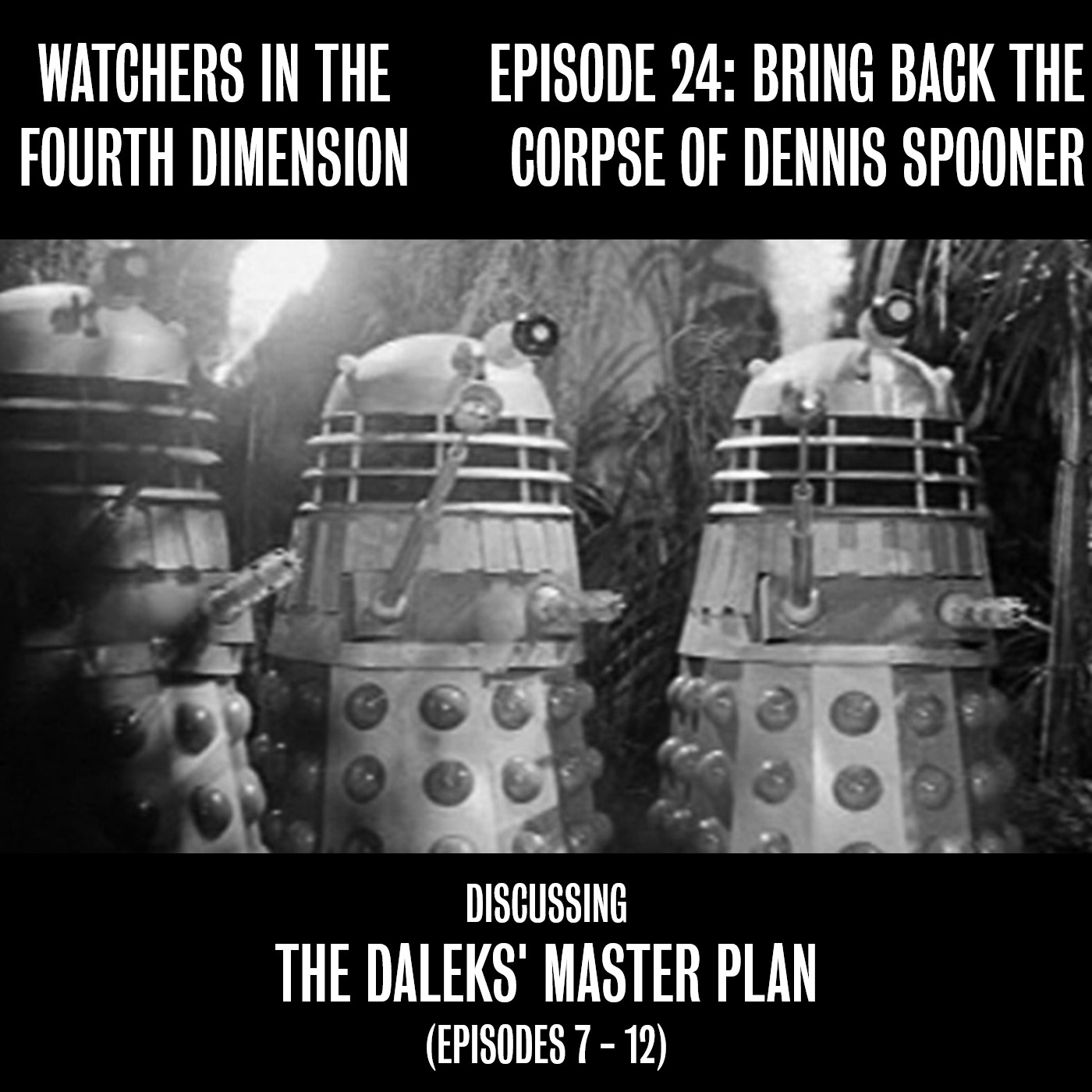 Having covered the first half of the story in our last episode, we're back in Bring Back the Corpse of Dennis Spooner to discuss episodes 7 through 12 of The Daleks' Master Plan! If you missed the first half of our discussion of this story, you can find it in our previous episode, Poppycock and Nonsense.
This time around, Don continues his vendetta against John Wiles, Julie pines for more of the Meddling Monk, Reilly wishes for some Dalek situational comedy in the style of The Office, while Anthony expresses his disappointment over the lack of the Evil Christmas Tree delegate. All the while, the entire team continues their debate over which delegate is which.
For those who want to watch along with us, the surviving episodes are available as part of the Lost in Time DVD set, which is available through both Amazon US (https://amzn.to/3pea8s9) and Amazon UK (https://amzn.to/3pmd2em). You can find the missing episodes on narrated audio in The Lost TV Episodes: Collection Two box set through either Amazon US (https://amzn.to/3BT5dAh) or Amazon UK (https://amzn.to/3vlQnzY). If you want to watch the reconstruction, you should Google it – we don't want to be naughty by posting a link to Dailymotion *cough*.
Other media mentioned in this episode:
Big Finish's Meddling Monk stories:
Finally, you can also follow us and interact with us on various forms of social media - Facebook, Instagram, and Twitter. You can also e-mail us at watchers4d@gmail.com. If you're enjoying this podcast, please leave us a review on your preferred podcasting app.